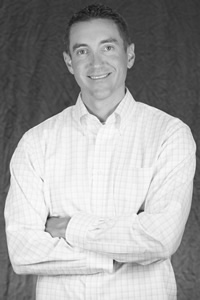 Mark Remley, President and CEO
Mark Remley's client needs come first.
This "client first" reality makes Mark and Aidan Health Services different than other health services management companies in the following ways. As Mark works with clients, he helps clients:
Return or strengthen facilities to financial stability
Invest in resident care
Establish board trust
Return or Strengthen Facilities to Financial Stability
Mark has successfully returned dozens of long-term post-acute care non-profit facilities to profitability. He is a successful independent owner operator of skilled nursing facilities and has 20 years of experience leading and managing in both large and skilled nursing and assisted living communities. He obtained a Bachelor of Science degree from Oregon State University in healthcare administration.
Invest in Resident Care
Many Aidan clients contract with Mark because they are struggling financially or with managing health care facilities. Mark's track record is one of returning these facilities to financial stability and plowing these funds back into the facility—not to Aidan—which results in improved resident service.
Establish Board Trust
Boards of Directors trust Mark and his leadership teams because of Mark and Aidan's leadership approach which is unique in this profession. Leaders are trained in principle-centered leadership. Many of Mark's clients are non-profit organizations with Boards. Mark and his leaders work with Boards to create a strategic plan with agreed upon goals and priorities and then report results to the Board quarterly. Aligned with Board expectations, leaders do what is best for residents, families, and staff while achieving excellent results.
This trust is also a result of Mark's personal accomplishments including:
Receiving the Senior Housing Leadership Award from the Oregon Health Care Association where he also serves as on the Board of Directors.
Mark was also selected as a Future Leader of the American Health Care Association.
Mark lives in Tualatin with his wife and two children.
He enjoys the outdoors, sports, and spending time with his family and friends.
Mark and Aidan put client needs first. This is refreshing and unique in the health care profession.